Origin of the Free Clinic – Dr. Jim Walker
In November, 2003, a group of people from Dunn County, including current board member Dennis Ciesielski  formed  the "Dunn County Coalition to Provide Medical Care to the Uninsured." The vision of this group to start a clinic to provide medical care for the uninsured and underinsured led to the creation of the Free Clinic of the Greater Menomonie Area.  The Clinic incorporated in July, 2004 and was granted 501 (c)(3) status that October.  With advice from the Chippewa Valley Free Clinic in Eau Claire and the effort of the initial board of directors, The Free Clinic opened its doors on March 1, 2005.
Who is served?
Services at the Free Clinic of the Greater Menomonie Area are provided to anyone who is in need of medical care and who is underinsured and is at or below 250% of the federal poverty guideline.  Services are provided according to need, without discrimination based on race, religion, gender, sexual orientation or residency. Individuals who seek medical care at the Free Clinic of the Greater Menomonie Area will be offered information about other resources in the community and assistance will be provided as necessary for obtaining those services. Fees for services are based on federal poverty level guidelines.The following services are NOT available through the Free Clinic of the Greater Menomonie Area:
Testing for sexually transmitted diseases*
Birth control*
Pregnancy testing*
Immunizations*
Prescriptions for narcotics and other controlled substances
*Service is available to Dunn County residents through Dunn County Health Department. Other county residents should check with their local health departments.
Hours
Clinic services are available Tuesdays from 5 to 8 p.m. on a first come, first serve basis. Walk-ins only, appointments are not given.  At 5 pm a random drawing for # assignment is done. The clinic is housed on Level A at 2321 Stout Road in Menomonie.
Volunteers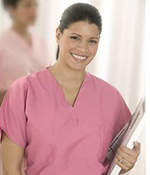 Volunteer physicians, social service workers, nurses, laboratory technicians, pharmacy helpers and receptionists staff the clinic when it is open. Students in various fields work as volunteers under professional supervision. A volunteer Board of Directors governs the overall operation of the clinic and is responsible for program development.
Donations
The Free Clinic's operating budget is made possible through donations by individuals, corporations and foundations.  Donations appreciated Send donations to Free Clinic of the Greater Menomonie Area P.O. Box 624 Menomonie, WI 54751.