The Free Clinic's operating budget is made possible through donations by individuals, corporations, foundations and generous support of Mayo Clinic.Donations are greatly appreciated – Send donations to Free Clinic of the Greater Menomonie Area, P.O. Box 624 Menomonie, WI 54751.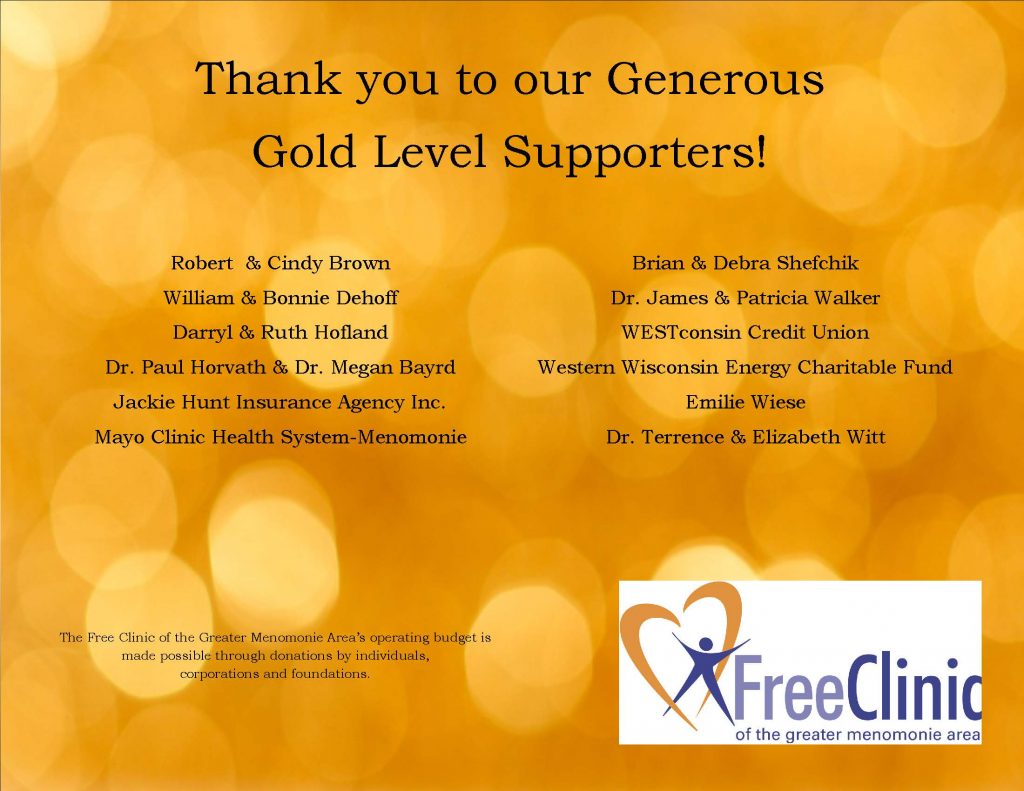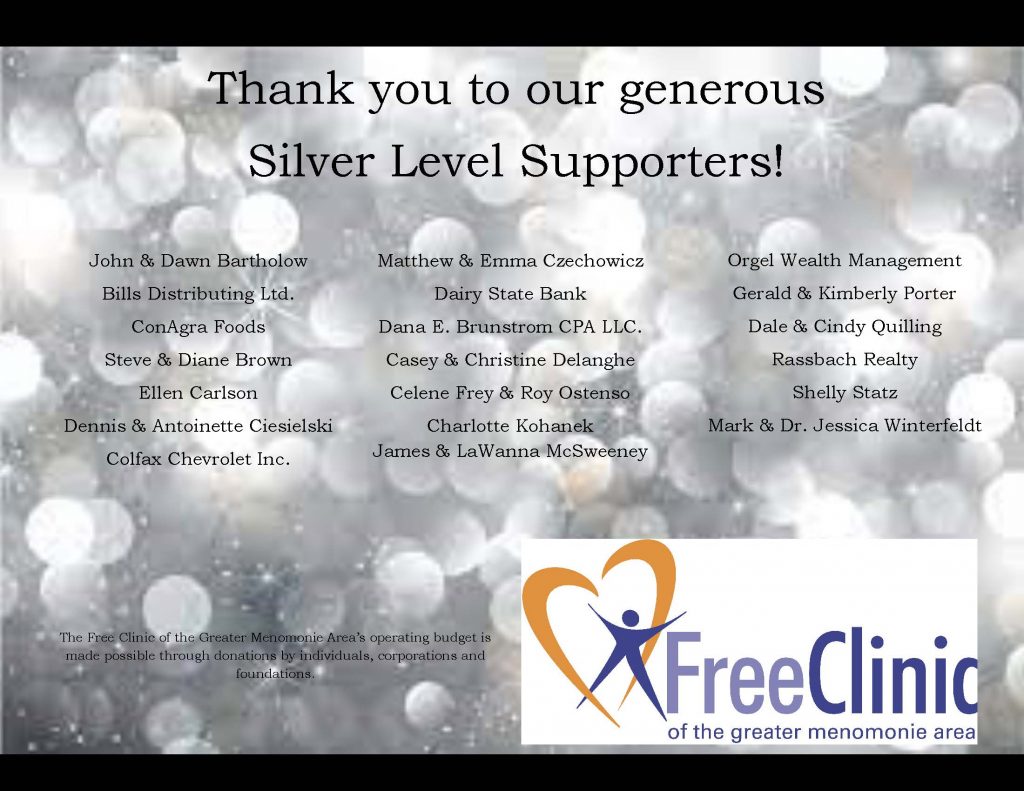 DONATION Request
Since the Free Clinic is open on a limited bases, we ask that drop off of donations be arranged by calling 715-308-3808.
Travel size toothpaste, dental floss and tooth brushes
Office Supplies (copy paper, black ink pens, staples, etc.)
Gas Cards
Health Education DVD movies
Any unexpired and unopened prescription medication
Stethoscopes
Temporal Thermometer
White Office Paper
Yellow Office Paper
Scanner for entering patient data
Tissue
The clinic does not charge fees for its services. Here's a sample break down of how your donations will help:
$1,000 provides one day clinic.
$250 provides one patient with pharmacy services.
$100 provides one year of blood pressure medication for a patient.
50 provides six months of test strips for a diabetic patient.
$25 provides one month of syringes for a diabetic patient.
Even with full funding and full implementation of the Affordable Care Act of 2010, there will continue to be a need for the Community Free Clinic's programs and services. Our goal is to keep people healthy so they can work and take care of themselves and their loved ones.